A BRASSERIE WITH A STORY, THAT'S BRASSERIE RITA!
Brasserie Rita owes its name to Saint Rita, patron saint of hopeless cases and impossible causes, the epitome of forgiveness and tolerance. In the heart of Eindhoven, her spirit lives at the DOMUSDELA complex. Just as she looks after anyone who calls on her, Brasserie Rita looks after your needs with genuine hospitality, offering classic dishes with a modern twist and a historical location where new and lasting memories are forged. Come and join us in the charming brasserie, in the botanical conservatory, or on the patio in the enclosed garden.

For more information about the current lunch, dinner, and drinks selection as well as booking information, visit www.brasserierita.nl.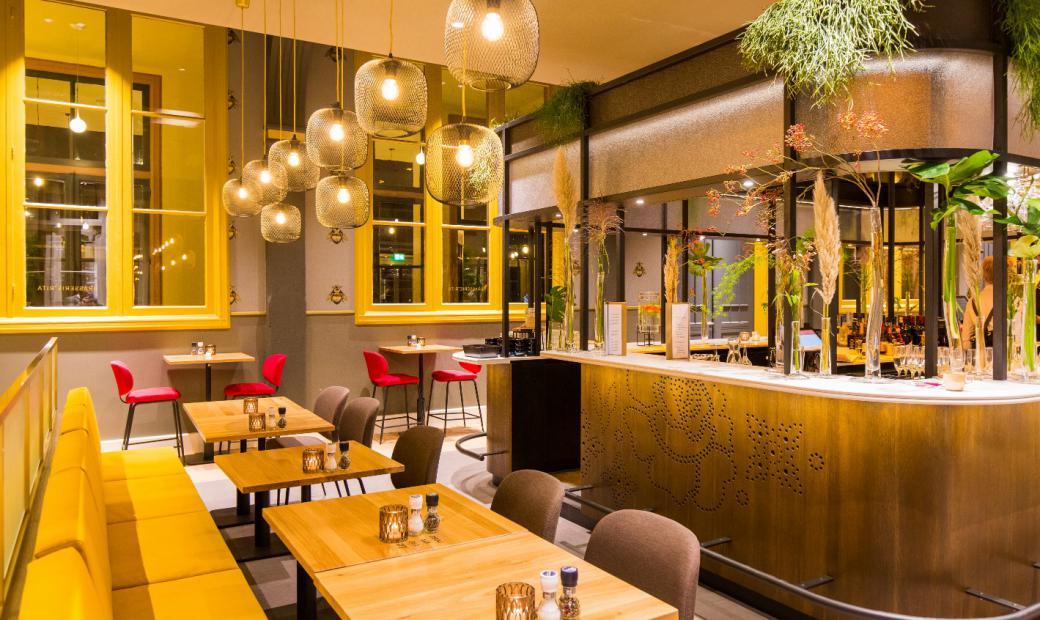 We zijn van zondag t/m donderdag geopend van 07.00 tot 22.00 uur. En op vrijdag en zaterdag van 08.00 uur tot 23.00 uur. Onze keuken is dagelijks geopend tot 21.00 uur.