This year, Dutch Design Week (DDW) presents 8 design trends that mark the most important developments in the field of design. In this trend, we explore the concept of an invisible designer.
Designers take a critical look at the world around them. And that has never been more important than it is right now. They consider the problems our society faces, like climate, pollution and social and cultural issues. When dealing with these issues, the designer steps back from ownership. The design acts as a train of thought or a starting point for arriving at a solution. The result is still uncertain but is supported by society.
>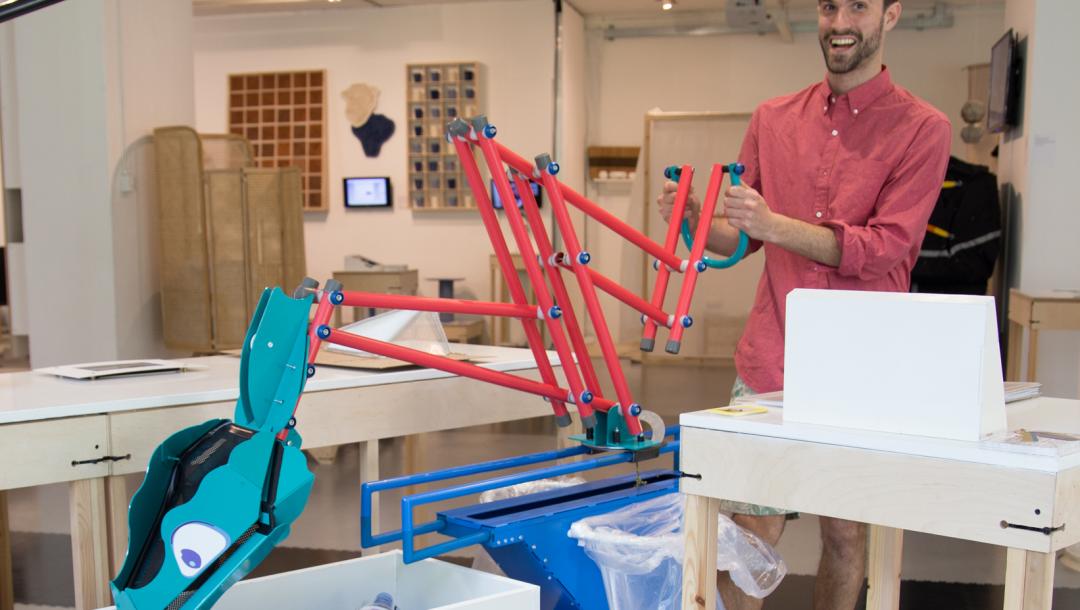 Designing the tools
The ultimate result is not determined by the creative spirit behind it, but by the community that shapes the project as a community. The designer provides tools with which society sets to work. Just as in Kenneth Arnold's The Waterside Gobbler, that can be seen in the Klokgebouw. It is a device for fishing plastic out of water. It adopts the form of a creature appropriate for the location, a fish or salamander. More than simply a tangible product, the Gobbler is a tool for communicating this social problem to a young target group in a playful manner. This raises their awareness about the seriousness of the problem and simultaneously involves them in finding a possible solution.
The designer and society
Designers have a unique position that enables them to move separately from society. Looking through the eyes of a spectator and observer, designers can identify problems. In order to find answers, you need to pose questions first. Research agency Scheepers&Renee has now become an expert in asking questions. Over the last few years, they have collected a wealth of insights into various social issues. At DDW19 they will present these insights to the public. In the project Tailor made insights by process detectives, to be found at the NRE site, visitors can dive into the question archive like detectives. These questions lead to new insights to be mulled over later at home.
Metro54 digs a little deeper into social and societal issues. Our society is a combination of elements from different cultures. But not all cultures are treated equally or respectfully. Here lurks the danger of cultural appropriation, although deliberate reshuffling can offer new perspectives. With the multimedia programme This is a Take-Over: Researching Remix, to be experienced in TAC, Metro 54 experiments with remix as a research method for uncovering alternative culture, art and design.
>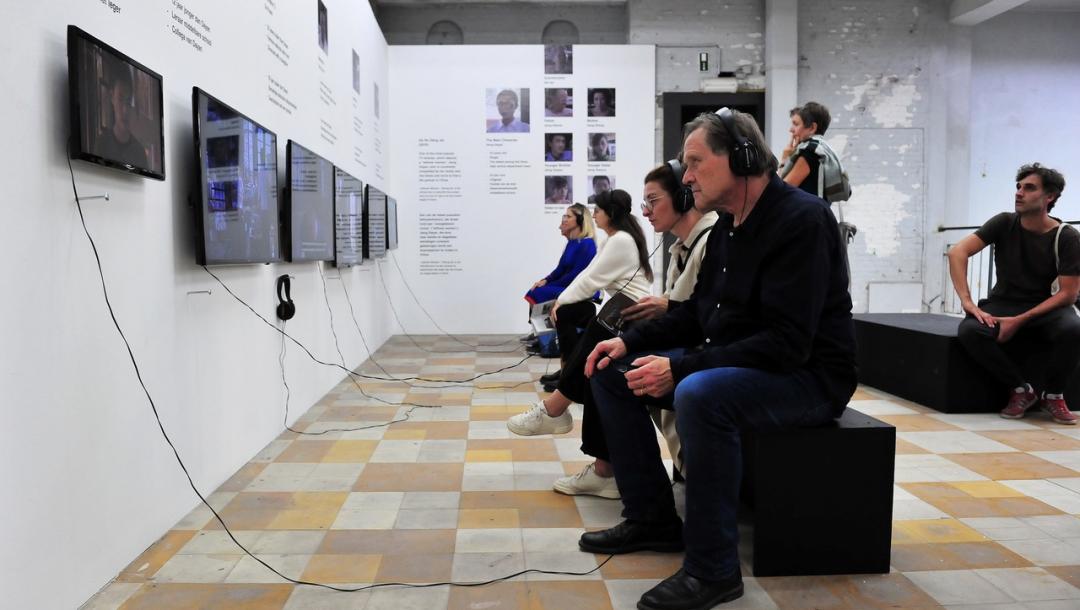 Conflict versus connection
Awareness is an important theme for this trend. Dwelling on less well-known subjects. Designers try to draw attention to them and get us thinking. A good example is the subject of marriage. The importance of marriage in our Western culture is on the decline, but in Eastern cultures it is still very prominent. In the project Marriage Matters in TAC, designers Alice Wong and Aryan Javaherian shows very strikingly what it is like to be a highly educated, but unmarried woman in China. The stories that the Chinese media relate in news, TV programmes and articles are aimed at motivating single women to get married as soon as possible. Through an interactive video, composed of various clips, the visitor assumes the role of these women to experience the inner conflict they undergo between personal freedom and social pressure.
>
The stories from society can be critical and questioning, but they can also connect us. Atelier NL, former DDW ambassador, has a unique way of collecting stories from the city. In the project StraatMakers, Eindhoven residents are invited to fill a jar with soil. But not just any earth, residents must describe why this earth, in particular, is important. This is how their personal stories are collected, stories about the connection with the place. The sum of these stories makes the city. Atelier NL collects the jars in a trailer pulled by a bicycle and incorporates them in paving slabs for the city of Eindhoven. The results can be seen at Wallstreet.