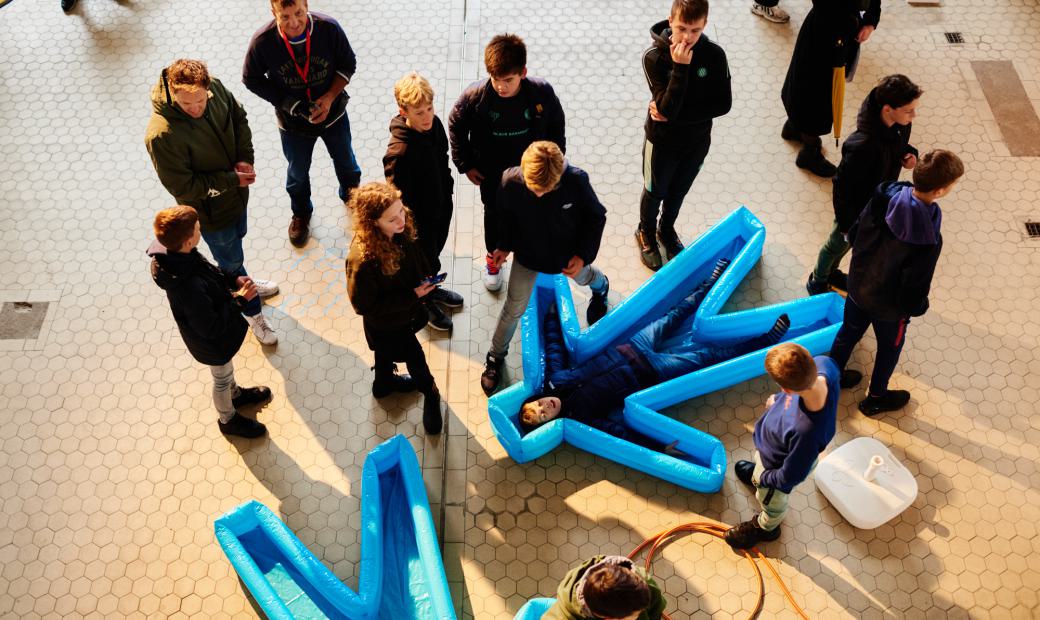 Tips
DDW Young has filtered a selection of designers' projects in the programme especially for children and young people from 6 to 18 years old. You can download tips for children from 6 years, from 10 years or from 14 years upwards.
October online
Why DDW Young?
Children and young people are the makers of the future. That's why it is so important that they see and experience the value of design for our future world. If they grow up with the realisation that design is an essential element of economic, social and ecological development, they will be more inclined to apply design thinking in their later lives, as clients, users of designers themselves.
Design can also play an important role in education:
Students learn critical thinking.
It helps them work well together.
They experience the freedom and autonomy design thinking brings.
DDW Young routes
Special DDW Young routes will soon be posted online. Explore Dutch Design Week (DDW) by following one of the DDW Young routes, made by DDW. On a DDW Young route you can see and experience everything to do with design, creativity and technical innovations, meet designers and get stuck in with design yourself in all kinds of places. Choose the perfect route for you, find the starting point and embark on a tour of discovery, either on foot or by bike!
October online
Information point
The DDW Young information point is the starting point for children, young people and/or students in groups or as families. A design guide has all the information you need about DDW, making it the ideal starting point at Strijp-S for exploring DDW. The DDW Young information point can be found in the heart of DDW at Ketelhuisplein at Strijp-S.
Young tours for schools
School classes are welcome for tours and will be guided by our expert Design Guide and together you dive into the innovative and optimistic world of design and designers. The tour is for students aged 6-18 and accompanying adults are also welcome.

This tour takes place at Strijp-S and starts at the DDW Young info point and lasts 1,5 hour and costs €10,- per student excluding VAT. The class will be divided into two groups of maximum 15 students.
For more info and to book this tour, email katja@dutchdesignfoundation.com directly.
Picture This
The theme of DDW23 is Picture This… We're on a mission! Want to find out more? Read here all about it, with Creative Head of DDW Miriam van der Lubbe, among others.
Tickets
Are you visiting DDW with children, youth or your family? You can order a DDW Family ticket at the door for € 62.50 p.s. (max. 5 persons of which max. 2 adults).

If you want your students (12 years and older) to have unlimited access to the DDW for 9 days, order tickets. With student discount that comes to € 15,- per student. At the door it is € 18,50.