The Craft & New Materials Talk brings you back to the essence of design, showing you examples of material research and new craft techniques: both on an experimental level as well as large scale applications for the industry.
The way we currently deal with materials and material ideas situates us in an in between. Craft can meet materials in this middle to find sustainable solutions for the future. Where craft is a way of thinking through practice, the development of materials is a way of thinking through matter. In order to interrogate craft and materials in design from different perspectives we will be looking at them through colour, technology and growth.

Keynote speakers of this event are: Marijke Griffioen (Forbo), Lawrence Theunissen (DSM) and material designers Tamara Orjola, Delany Boutkan and Audrey Large. The event is moderated by Oli Stratford (Disegno Magazine).

This programme is created in collaboration with content partners Crafts Council Netherlands and Ma-tt-er, mediapartner Disegno Magazine and businesspartner DSM.

All DDW Talks are English Spoken.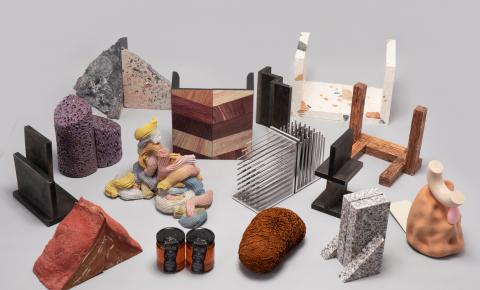 Partners