A leaking coffeemaker or a broken screen; it's these kind of defects that we have to deal with regularly. Annoyance or challenge? A farewell or a possibility? In this exhibition in honor of the 10-year anniversary of Repair Café the repair stories of five objects are highlighted
October 18, 2019 it was 10 years ago that the very first Repair Café was organized. In a Repair café, visitors can repair their own broken items with the help of handy volunteers from the neighborhood. Now his bottom-up organization has close to 2000 Repair Cafes worldwide. This anniversary is celebrated with the exhibition 'Beautiful Piece! An ode to repairing'

Repairing is good for the environment and fun to do! Every repair is a voyage of discovery. "Beautiful Piece!" shows repaired objects in a museum setting. Each item is accompanied by a short audio clip with the repairer's analysis and insights. This offers a glimpse into the possibilities of extending the life of a coffee machine, trolley, chair, jeans and cell phone. Every year many devices are thrown away while they're still easy to repair. With this exhibition we aim to create more awareness and the sharing of knowledge.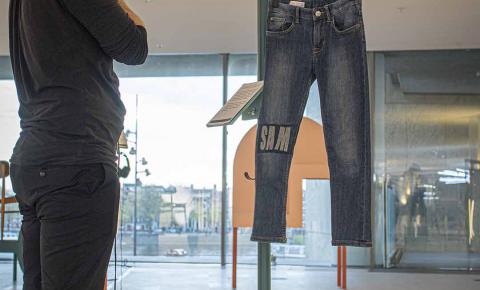 Partners